This vignetted describes how simple features can be read in R from files or databases, and how they can be converted to other formats (text, sp)
Reading and writing through GDAL
The Geospatial Data Abstraction Library (GDAL) is the swiss army knife for spatial data: it reads and writes vector and raster data from and to practically every file format, or database, of significance. Package sf reads and writes using GDAL by the functions st_read and st_write.
The data model GDAL uses needs
a data source, which may be a file, directory, or database
a layer, which is a single geospatial dataset inside a file or directory or e.g. a table in a database.
the specification of a driver (i.e., which format)
driver-specific reading or writing data sources, or layers
This may sound complex, but it is needed to map to over 200 data formats! Package sf tries hard to simplify this where possible (e.g. a file contains a single layer), but this vignette will try to point you to the options.
Reading and writing directly to and from spatial databases
Package sf supports reading and writing from and to spatial databases using the DBI interface. So far, testing has mainly be done with PostGIS, other databases might work but may also need more work. An example of reading is:
We see here that in the second example a query is given. This query may contain spatial predicates, which could be a way to work through massive spatial datasets in R without having to read them completely in memory.
Similarly, tables can be written:
Here, the default table (layer) name is taken from the object name (meuse). Argument drop informs to drop (remove) the table before writing; logical argument binary determines whether to use well-known binary or well-known text when writing the geometry (where well-known binary is faster and lossless).
Conversion to other formats: WKT, WKB, sp
Conversion to and from well-known text
The usual form in which we see simple features printed is well-known text:
We can create these well-known text strings explicitly using st_as_text:
We can convert back from WKT by using st_as_sfc:
Conversion to and from well-known binary
Well-known binary is created from simple features by st_as_binary:
The object returned by st_as_binary is of class WKB and is either a list with raw vectors, or a single raw vector. These can be converted into a hexadecimal character vector using rawToHex:
Converting back to sf uses st_as_sfc:
Conversion to and from sp
Spatial objects as maintained by package sp can be converted into simple feature objects or geometries by st_as_sf and st_as_sfc, respectively:
An example would be: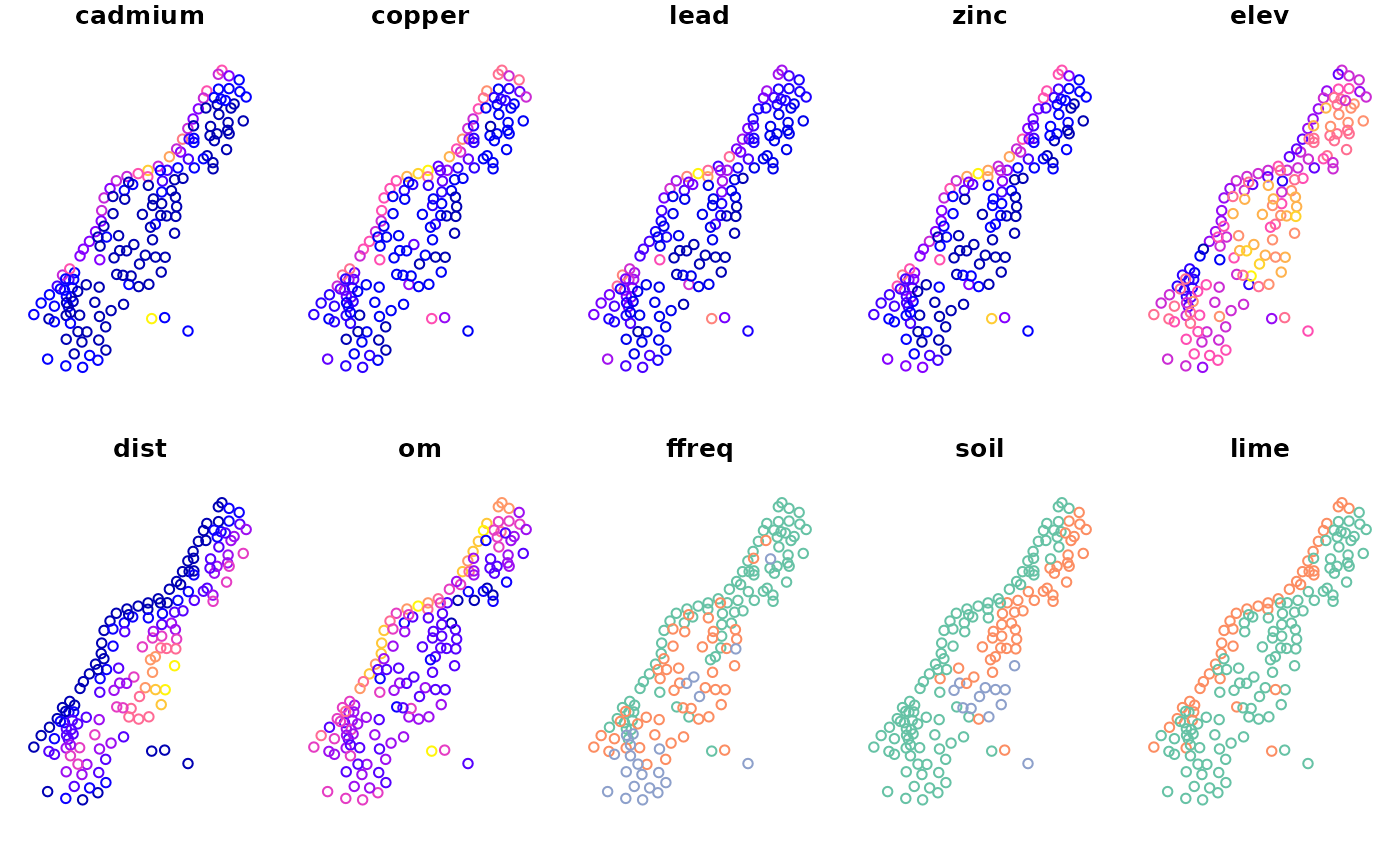 Conversion of simple feature objects of class sf or sfc into corresponding Spatial* objects is done using the as method, coercing to Spatial: